About Us
Leather Designer is a unique custom leather and textile goods manufacturing concern. It deals directly with its customers instead of intermediaries or other stores. We have been offering premium textile and leather products to our customers for many years. In the same way, our range of products includes:
MotoGP Replicas from Leather Designer:
is highly known for crafting custom-made to order leather products. Our products not only fit our customers perfectly but also enhance their looks. As a result, our motorcycle riding gears consist of high-grade materials. It helps us to ensure the right and best protection. Whether you are a price-conscious person or prefer high-quality products, you can enjoy both with us.
We have a key focus to keep our customers happy and satisfied. We do so by offering them the best custom products. Also, our unique working model allows us to understand customer requirements better. In addition, it enables us to keep the prices low.
How to Buy Custom Leather Products from Leather Designer:
Many people had to face problems while purchasing customs products. But we have kept our process very easy. So, all you have to do is as follows to place an order for custom leather products:
Digital Illustration: The journey of converting your idea into a perfect-looking product starts with digital illustration. In this link, we will need to know your preferences and specs. Afterward, our skilled and experienced designers will convert these to an image. It will help us to craft the right product that you desire. As a result, it will give you an idea of how the final product will look. If you have your custom design, you can share it with us.
Selection of Suitable Leather or Fabrics:
You can let us know the leather, fabric, and color you prefer. So, to make the proper selection, The Leather Designer team can also advise you.
We follow the image and specs, and our patterns team will draft the patterns. Also, different leathers and fabrics have other constructions and requirements. As a result, the pattern master prepares the designs so that the product will fit you perfectly and comfortably. 
After finalizing the pattern, our cutting team cut the leather and sent it to the stitching team to make the final product. Our skilled tailors stitch it together following your shared specs. As a result, they can bring exquisiteness and perfection to your product.
Leather Designer takes quality very seriously—That's why it is crucial to ensure our customer's satisfaction regarding the order. When the product is complete, it goes through a strict quality check. We have a competent QA team for checking and verifying the final product. They compare it with the illustration and your advised specs.
Customization/Personalization:
Do you need to add your logo or need any personalization? If Yes! Our team of experts can execute it flawlessly. Moreover, our state-of-the-art facility of graphics printing, logo patch, and embroidery helps us achieve the best results.
Quality and Craftsmanship:
Leather Designer has skilled and experienced team members who help us ensure the best quality and craftsmanship every time.
If you want to buy bulk quantity leather products? You are at the right place. We assure you that you will get flawless quality from us. Finally, have you any inquiry related to our products? Please get in touch with us on WhatsApp:  +1 702 508 5740 or by Email: [email protected]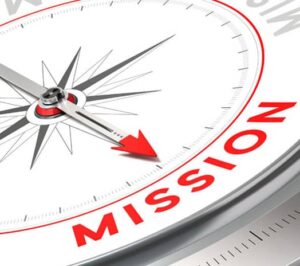 OUR MISSION
Our mission is to serve our customers in the best possible manner in every aspect. In this link, we keep the prices low and the quality high.
OUR VALUES
Business ethics and environmental protection are essential to us. So, we make sure to keep everything transparent and environment-friendly.